Belgischer Schäferhund (Groenendael)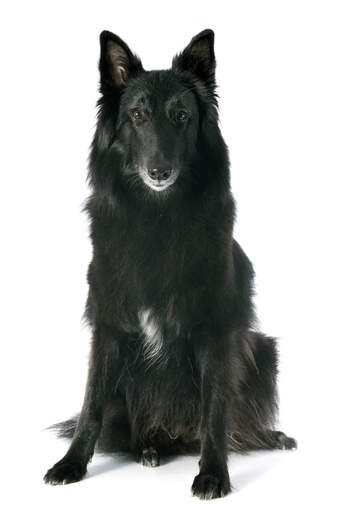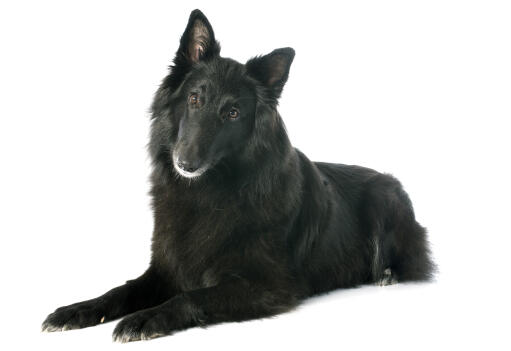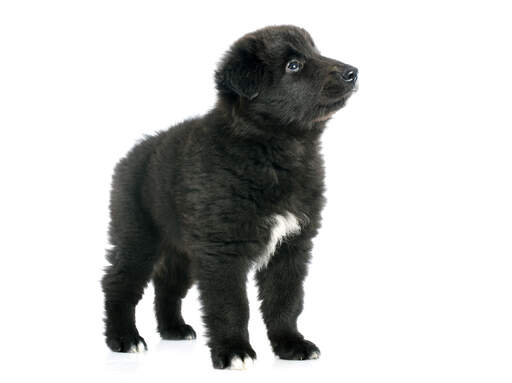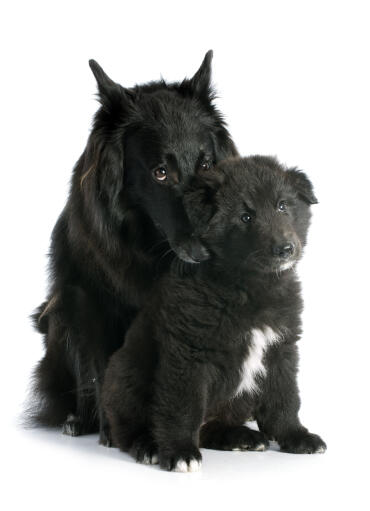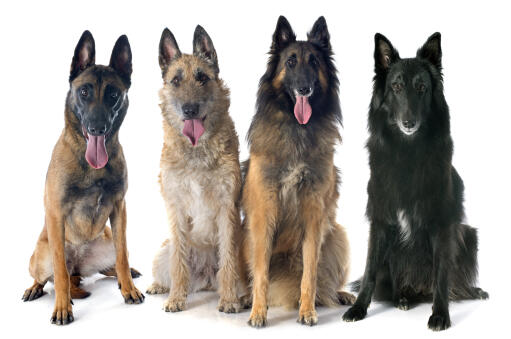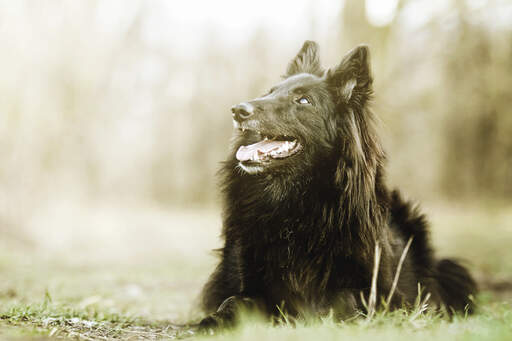 Geschichte
---
The Groenendael is one of four herding breeds that originates from Belgium, the Malinose, Laekenois and Belgian Tervuren being the other three. By 1959, the generic name of 'Belgian Sheepdogs', was divided up, with the Groenendael becoming a breed in it's own right. It was named after the Groenendael kennels that had been breeding the pure black breed since 1893.
By the First World War the dogs were being used as sentries and messengers, gaining a loyal following and become more popular as pets. In America, they are known as the Belgian Sheepdog.
Verhalten
---
The Groenendael is a watchful, alert and loyal breed with a strong desire to protect it's family. They get along well with children if bought up with them, but can sometimes try and herd them, like many shepherding breeds. They are usually fine with other dogs in the home and can live peacefully with cats. They are wary of strangers at first and can be very protective of the home, so early socialisation is vital; inviting lots of people on to the house when the fogs are young, to get them used to visitors. Their independent and protective nature can cause problems if they are not exposed to a variety of people, places, sounds etc from a young age.
Training should be easy with this intelligent breed, they need to learn and love to work for you. However, they can sometimes try and take over, so need a firm, consistent hand when it comes to training. They become bored easily and you will need to adopt a variety of training techniques to get the best out of them. Play is important and this will help with teaching them, making training fun will pay off as they can be timid when treated harshly.. Many Groenendaels are used by protection companies and as Police dogs, as they learn quickly and can be relied upon to do the job. They need a confident, fair handler who will not be a push over or else they will assume the role of top dog.
Greonenedaels have high energy levels and need plenty of long walks to help burn off their natural stress. They make good jogging partners and love a game of frisbee or catch in the garden, but require a long walk at least once a day. WIth insufficient exercise, the breed will soon become destructive and many will suffer from behavioural problems. The breed does well competing in agility, flyball, herding and obedience trials and this is one way to tire them out and form a closer bond with the dog.
Their coat is long and dense and requires a fair amount of grooming. They need brushing every other day or so and every day when they start their moult.
No major health issues are associated with the breed, but Canine Hip Dysplasia and Hypothyroidism is occasionally seen.
Charakter
---
The Belgian Shepherd Dog (Groenendael) has a bright and obedient temperament. They become defensive of family and home with terrirtorial instincts that make them excellant guard dogs. This does unsurprisingly mean that they treat strangers with suspicion and are not suited to houses with children. They are also very athletic dogs wo require great deals of exercise and also training in order to prevent them becoming bored and destructive at home.
Gesundheitliche Probleme
---
Health problems that may affect the Belgian Shepherd Dog (Groenendael) include epilepsy, allergies, eye disease, canine hip dysplasia (CHD) and elbow dysplasia.
Einzelheiten zur Rasse
---
Status: Common
Lebenserwartung: 13 - 14 years
Gewicht: 25 - 30 kg
Höhe: 22 - 26"
Selten: Nein
Fell: Mittel
Pflegeanforderungen: Mehr als einmal pro Woche
Stadt oder Land: Beides
Mindestanforderungen an Umgebung: Großes Haus
Mindestanforderungen an Garten: Großer Garten
Rassetyp: Weidehund
Größe: Groß
Energieniveau: Hoch
Benötigte Bewegung: Mehr als zwei Stunden
Fotos der Rasse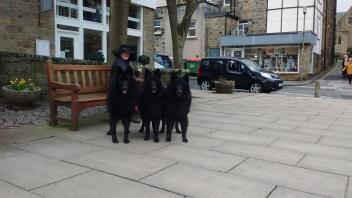 Neueste Bewertungen für Belgischer Schäferhund (Groenendael)
---
There are not yet any reviews for this breed. Click
here
to write one.